Swarovski Jewellery
Swarovski Jewelry
is a term that denotes luxury, perfect shimmer and a beautiful cut crystals, which are already more than a century of producing traditional patented method. Swarovski is a name that has become popular and generally refers to jewelry with Swarovski crystals. More specifically, but this jewelry is divided as follows: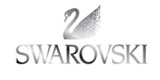 Swarovski
- Swarovski is associated with the logo of gray-white swans. Jewel marked this swan is completely full (ie jewelry and crystals) output produced by Swarovski. These jewelry are sold in stores Swarovski.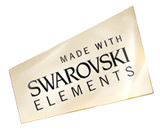 Swarovski Elements
- jewelry marked term Swarovski Elements contain crystals by Swarovski. Other parts come from other jewelry designers. In practice, it is so that different manufacturers buy jewelry from Swarovski crystals and those then mounted jewelry they produce.
Read more about
Swarovski
.